Will be going to her new 'forever' home with Craig & Karen
Summer 2007
Odd eyed white female, born March 8 2003, to Romeow x Ruby :


Shown here at 5 weeks.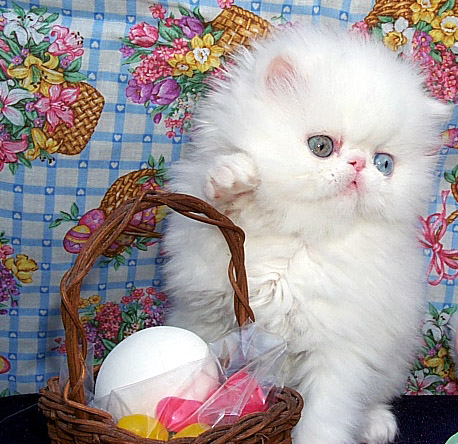 Oddysee is the mother to our Grand-Champion cream boy, McDuff!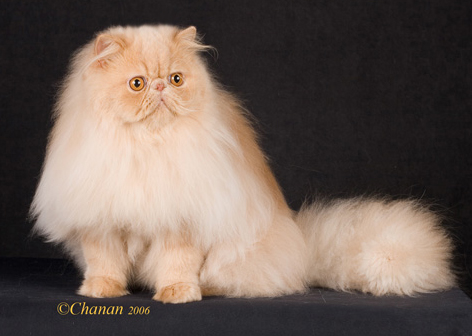 Quote from "The Rules for Cats," by Fancy Mews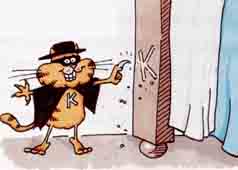 There are several steps to handling dogs:


When a strange dog enters your home, climb to a safe height
and look both terrified and hurt.
Keep a straight face as the dog is scolded for frightening you.
Allow yourself to be coaxed down with an edible treat.
When no one is looking, swipe the dog across the nose.

Repeat steps 1-4 as often as necessary, until the dog is permanently removed.


Show your appreciation for freshly pressed clothes or folded items by taking time out for a nap on these items. Make sure to leave your mark by shedding as much fur on them as possible.