9/2005 - Dan has retired from our cattery and is now living in S Africa!
No more cold winters for Dan!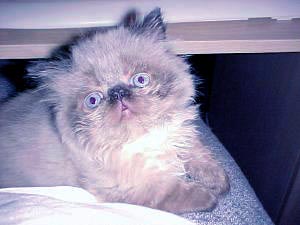 From DiWood Cattery in Prince Edward Island, Canada, comes Sealy Dan, born May 14 2001! Picture at age 5 weeks.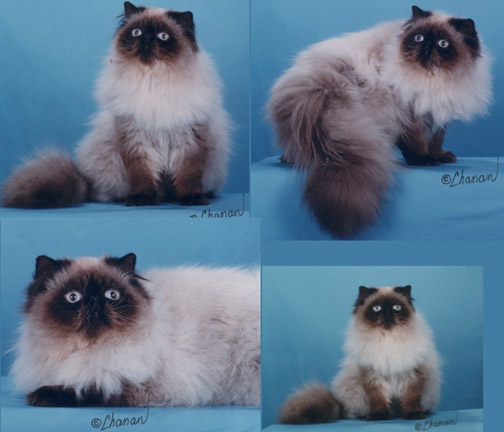 At 6 mo, he already weighed 9 pounds, and now weighs around 14 pounds. Dan has sired some very lovely babies!!
---
Dan's Parents: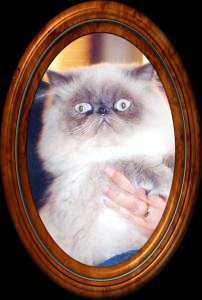 This is Dan's mother, Juky Olen's Liza of DiWood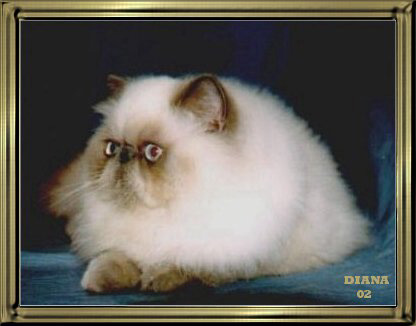 This is Dan's father, 4Him Living Stones of DiWood
---
Quote from "The Rules for Cats," by Fancy Mews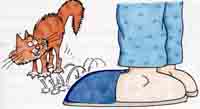 Everything that has to do with you is important:

If there is more than one cat in the house, be the first one to enjoy the fresh litter

Make your litter box a work of art. Litter should be raked and scooped into interesting patterns and swirls, creating the effect of a small Japanese rock garden.

Should your person fail to keep your box spotless and fresh, develop alternative privacy sites, such as the bathtub, fireplace or a potted plant.